pavlov's dog presents »Der Greif Nr.7«
DER GREIF will celebrate its 5th year anniversary with the release of the 7th edition of the magazine on Tuesday, the 19th of November at pavlov's dog. In this 100-page strong anniversary issue photographs and texts are combined in an intriguing and very poetic way making it an interrelated and coherent almost book-like journal. The editors will give insights into the making of the issue and current projects and some photographers featured in the magazine will also be present.
DER GREIF ("The Griffin") is a magazine project for contemporary photography and literature with emphasis on photography. Launched as a regional project in July 2008, the magazine now receives submissions from all over the world. The artistic core and origin of the project is the advertising-free print magazine. Der Greif is a print-magazin, an online-platform, a team of curators and a project for and with international photographers and authors. What makes DER GREIF so different from any other magazine is the way photography and text is combined towards a whole piece of art that resembles a book more than a magazine.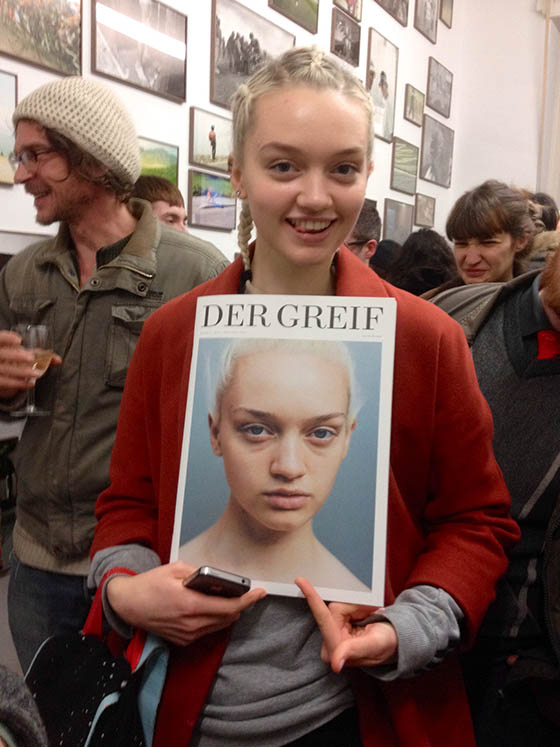 Magazine Release 19th of November 2013