Maarten Kools
Black Dog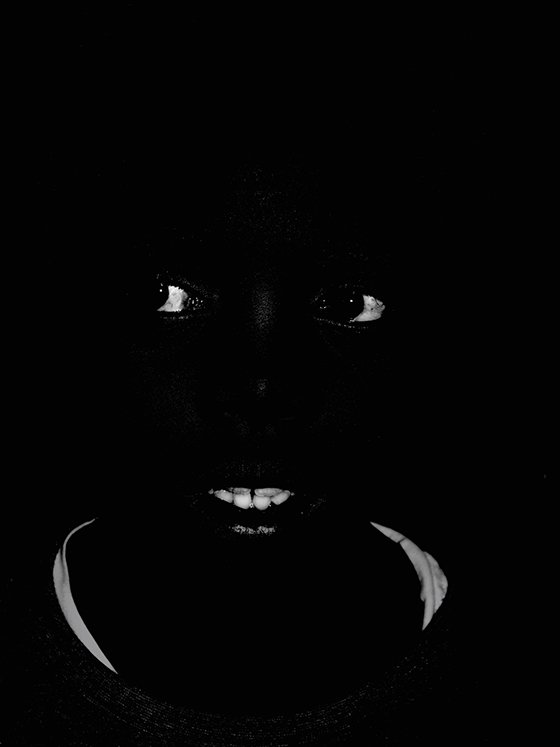 Maarten Kools, o.T., Giclee Print, 40 x 54 cm, gerahmt, Auflage 1/3
Die Serie "Black Dog" ist eine Reaktion des Fotografen Maarten Kools auf den Selbstmord seiner an Depressionen erkrankten besten Freundin. Das Ereignis markierte einen Wendepunkt in Kools Leben – und in der Herangehensweise an seine Arbeit: Aus dem Bedürfnis heraus, persönlichere, dringlichere Fotos zu machen als bisher, entstanden die hier gezeigten ikonisch wirkenden Aufnahmen.
Wie nimmt man seine Umgebung wahr, wenn man depressiv ist, wenn man Angst hat? Maarten Kools möchte keine Geschichte über seine verstorbene Freundin erzählen, sondern die eigene Sicht auf das Thema Depressionen darstellen. Mit seinen Fotos macht er sich auf die Suche nach dem "Black Dog", ein Begriff, der als Pseudonym für Depressionen benutzt wird.
Die Arbeit des 1970 in Tilburg in den Niederlanden geborenen Fotografen ist als fortlaufende Serie angelegt. Die kontrastreichen Schwarz-Weiß-Bilder entstehen spontan und mit Kleinformat-Kameras – in Amsterdam, Berlin, Riga, überall dort, wo Kools einem "Black Dog" begegnet.
Friederike Milbradt
Maarten Kools, *1970 Tilburg / Niederlande, studierte Fotografie am Royal Academy of Art The Hague. Seit 2007 Arbeit als professioneller Fotograf für Werbung und diverse Magazine; realisiert seit 2011 auch eigene freie künstlerische Projekte. Ausstellungen in Amsterdam, Riga und Berlin. Auszeichnungen mit Silber und Bronze bei mehreren Wettbewerbe von PANL ( Fotopreis der Niederlande)
Ausstellung 7.4. – 13.5. 2017
* * * * * * * * * * * * * * * * * * * * * * * * * * * * * * * * * * * * * * * * * * * * * * * * * * * * * * * * * * * * * * * * * * * * * * * * * * * * *

Maarten Kools

Black Dog

Maarten Kools, o.T., Giclee Print, 40 x 54 cm, framed, Edition 1/3
"Black Dog" photo series were produced by Maarten Kools as a reaction to his
best friend?s suicide who was suffering from depression. This event marked as
a turning point in Kool's life and his approach to his work: From the need to
make more personal and urgent photographs than before these iconic images
shown here were taken.
How do you perceive your surroundings when you are depressed? Or afraid?
Maarten doesn't want to tell a story about the death of his girlfriend but wants
to show his own perspective on the depression topic. With his photos, he is
looking for the "Black Dog" , a term which is used as pseudonym for
depression.
The work of 1970's born photographer in Tilburg, Netherlands is an ongoing
series. These contrasting black and white photos were produced
spontaneously and with small-format cameras in Amsterdam, Berlin and Riga
where Kools meets a "Black Dog".
Friederike Milbradt
Maarten Kools, *1970 Tilburg / Netherlands, studied Photography at Royal Academy of Art The Hague. Since 2007 professional photographer, since 2011 also autonomous work. Exhibited in Amsterdam, Riga and Berlin.Winner of silver and bronze on several annual competitions of PANL Netherlands photo prize.
Exhibition period: 7.4. – 13.5. 2017
[Top]